Online Banking & Bill Pay
Online Banking
Access your Brokaw Credit Union accounts from your computer, anytime, anywhere – for free! Log in from the home page of our website, and use online banking to:
Obtain account balances
View account history
Transfer money between your accounts or to another member's account
Leave a message for credit union staff
Download account data to Quicken or Microsoft Money
Pay bills
And more!
Sign up online through our online banking link on our home page; there you'll choose your Logon ID, password, and security questions. If you have any questions about how to access your accounts through online banking, please contact us at 715-359-7012.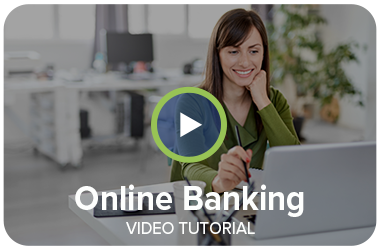 Bill Pay
Paying bills is easy and secure when you use BCU's online bill pay service. All you need is a BCU checking account, the ability to access your accounts online - and yes, some bills to pay!
With BCU's bill pay service you can:
Send payments to anyone, anytime, anywhere in the United States
Schedule recurring payments
Check your payment progress at any time
Save time and money – no more stamps to buy, new checks to order or late charges to pay
Enrolling is easy! Just click on the Self-Service tab in online banking. Bill pay is free as long as you make at least one payment every three months. Otherwise, a $5.00 monthly fee is incurred.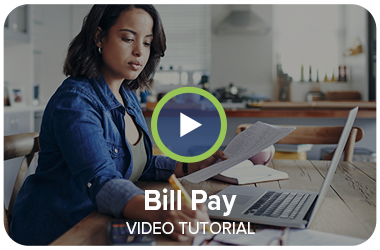 Credit Sense
sm
-
Get Your FREE Credit Score!
Your credit score is used by lenders, landlords, insurance companies, mobile phone companies and many others in order to determine credit worthiness. It affects how much you can borrow, and at what rate. So how can you know your score? And how can you improve it?? We have an answer. Connect to Credit Sense, a FREE service through BCU's online banking! There you can conveniently access your full credit report, monitor your credit score, and receive tips on how to improve it! You can even see how factors like credit inquiries affect your score, thanks to our app's credit monitoring functionality. And, there's no hard pull on your credit, so you can check your score as often as you'd like.

Account-to-Account Transfer and Zelle®
Once you enroll in bill pay, you can add two more convenient online services – Account-to-Account Transfer and Zelle®. With Account-to-Account Transfer (A2A), you can transfer funds between accounts you have at BCU and those you may have at other financial institutions. With Zelle®, send, request and receive money from just about anyone online or through your mobile device. To sign up for these services, after your bill pay account is set up, click on either the Transfer Money for Account-to-Account Transfer and "Send Money with Zelle®" to enroll. Fees may apply.