Mobile banking is a secure, convenient and free way to access your BCU accounts anytime, anywhere, using your mobile device.
With mobile banking you can:
Access your account from any mobile device, on any network in the country
View account balances
View account transactions
Transfer funds between your BCU accounts
Deposit checks
Pay bills
And more!
A Secure Way to Access Your Account
Brokaw CU safeguards your personal information using multiple security measures, including authentication, encryption and more. For added security, if your phone is ever lost or stolen, we can instantly deactivate mobile banking. Just call us at 715-359-7012 or send us a secure message through your online banking page.
Enrolling is Easy
Signing up for mobile banking through BCU is as easy as 1-2-3:
Have an active online banking login and password for your member number.
Possess a mobile device that can send and receive text messages and/or has access to the internet.
Download our app by searching "Brokaw CU" in the App Store or Google Play!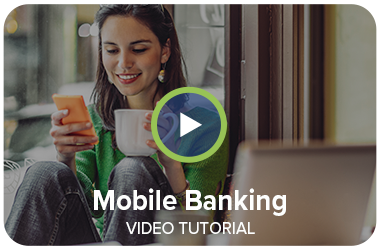 Deposit Checks Using Your Phone
Remote Deposit Capture (RDC) is a free service on your mobile banking app that allows you to electronically transmit a check using an iPhone or Android phone. To use RDC, you must be signed up for Online Banking and have the mobile banking app installed on your mobile device. If you already use the mobile banking app, make sure you have the most recent update installed.
Be at least 18 years old
Have an active, open membership account for at least 60 days
Have a history of accounts in good standing with no restrictions
Meet other BCU safety and performance criteria
Business accounts are evaluated by business type and ownership history
How to deposit a check using Mobile Remote Deposit Capture (RDC)
Open the BCU app on your mobile device.
Under the Menu choose the "Deposit" icon or link
Choose the "Deposit a check" link
Follow instructions

Make sure the entered check amount matches the amount on the check.

Snap a photo of the check front & back

When photographing your check, use a well-lit area & make sure to place the check flat on a dark surface

Checks must be endorsed with the Payee's name and "Remote Deposit BCU" written underneath the Payee's endorsement
Choose "Make Deposit"
There are restrictions on which types of items are eligible for deposit and in what amounts. Also, funds may not be available for immediate withdrawal.
Learn more here
.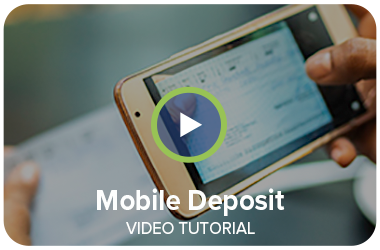 Credit Sense
SM
Now, get Your FREE Credit Report via Mobile Banking too! Access Credit Sense to see your full credit report, monitor your credit score, and receive tips on how to improve it! To view your free credit score and analysis, tap on the links found on either you 'Accounts' screen or under the 'More' menu.